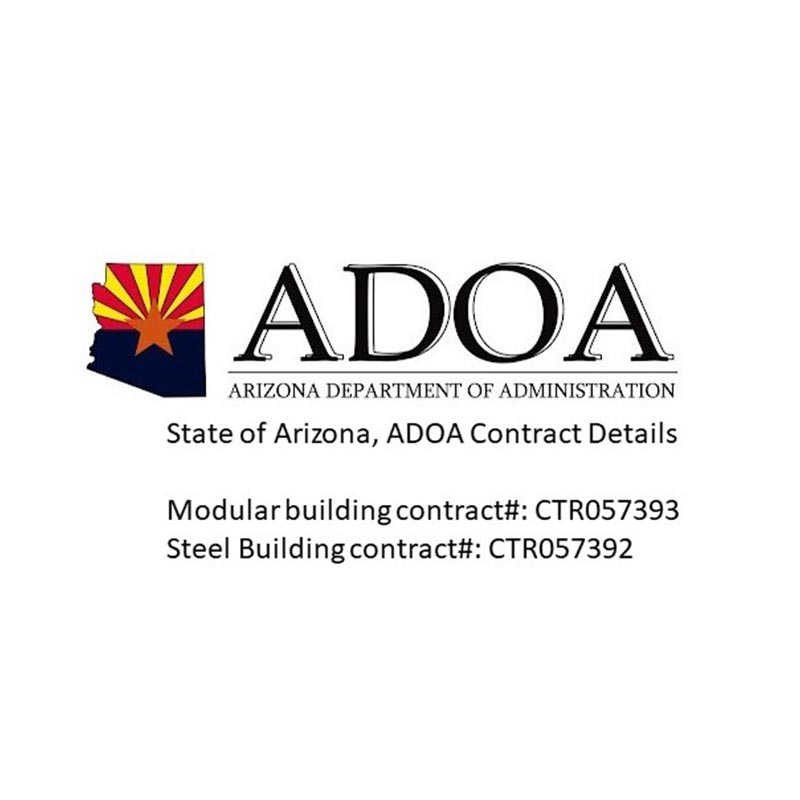 Details
ADOA Contract Holder:
Modular Contract ID: CTR057393
Commercial Pre-Engineered Buildings Contract ID: CTR057392
State of Arizona Cooperative Contract (ADOA)
Modular Solutions, Ltd has been awarded the State of Arizona ADOA cooperative contract, for steel buildings and structures, and modular buildings and associated services.
This contract is available to anyone who can purchase through a cooperative agreement. To become a free member fill out the form found on this page, and your membership will be processed.
What is the Arizona Cooperative Program?
The Arizona Cooperative Program is managed by the Arizona Department of Administration, State Procurement Office as authorized under Chapter 23, Article 10 of the Arizona Revised Statutes. The State has over 900 statewide contracts that are available to Co-Op Members to buy from.
Coop Members include Political Subdivisions and Non-Profit Organizations such as:
Cities and Towns
Schools, and Educational Institutions
Healthcare Institution
Charities
Religious / Faith Based Organizations
Other Non-Profit Organizations
We look forward to providing your organization with a proposal for your next steel or modular building project!
Contact us today to get started or request a free information brochure to learn more.