We are often asked what is PBR siding.  Purlin Bearing Rib, (PBR) panels are a type of metal panel that has several advantages that make them a great siding choice for your new steel building or modular building.   Some information about the material
Material Lengths: 3' to 50'
Typical Rib Height: 1.25″ at 12″ Centers
Fastener System: Exposed (you see the fasteners)
Recommended Environments:High wind, high snow, and high rain
PBR panels were originally utilized in the agricultural market, and quickly made a strong presence in commercial and residential construction.  They continue to be included in design due to their great strength, low maintenance, and fun color options they bring to the design table.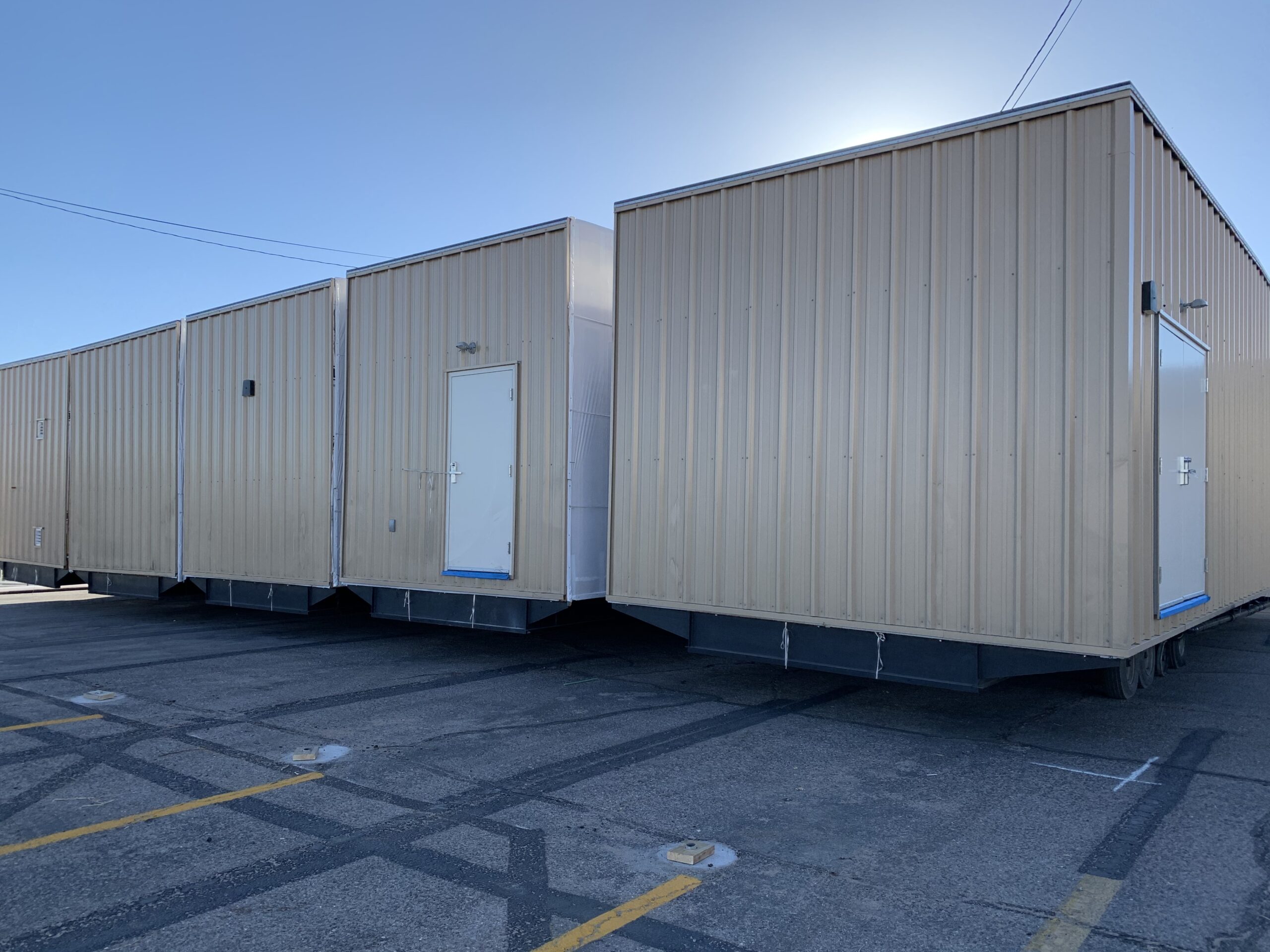 Some advantages of PBR-The PBR panel is a very flexible design choice that works well in a lot of different environments. Consider a few reasons why you may want to select PBR panels for your next modular building project.
Offers Overlap — As the name suggests, this panel's overlap is better than other metal panels. The ability to have a 5 degree overbend on the lap leg creates a stronger, more weather-tight metal-to-metal connection between each panel. With the additional anti-siphon groove, this panel is ideal for high-precipitation areas. It's extremely weather tight. Governmental agencies frequently utilize PBR panels for their modular government facilities.
Great color choices — The color is integrated into the material so you do not have to continually paint and maintain this material like you do with other options like stucco or wood siding.  If you choose to go with a design-build project we can help you make the best option for your new modular building facility.
Extremely Economical — PBR is one of the most economic panels on the market. The overall cost is lower than most other panels because installation is much quicker and therefore less expensive to install.
Extended Life Cycle-PBR brings lower maintenance costs, and extended life cycle to any project
Multiple Gauges Available — PBR also comes in multiple gauges or metal thicknesses. You are able to specify what gauge you prefer and even pick varied gauges for your roof and wall panels.
For more information contact your sales team at (800) 441-8577 x 1 (sales)