Modular classroom and portable classroom buildings are in higher demand than ever.  Developers are building multi-story communities for thousands of families at a time.  Traditional funding may be available to accommodate the large influx of students, but there is the hurdle of 12-18 months to design and 18-24 months to construct.  By choosing prefabricated construction school districts can accelerate their occupancy schedule and have children in comfortable and modern learning environments.    Modular Solutions, Ltd has developed many modular classroom and portable classroom space solutions since we opened our doors in 1996.    Some great and exciting modular classroom projects have included: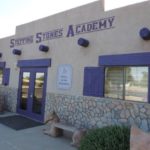 Portable classroom buildings can be relocated within a district experiencing exponential growth.  Modular Classroom buildings are meant to serve a longer or permanent space solution.  In many cases a modular classroom building will be set on a permanent foundation or even be constructed in our plant with a concrete slab floor system.   Permanent modular classroom buildings are a great solution when a charter or public school district need something that will be on site for a very long term.
Modular Solutions, Ltd constructs custom design-build education solutions, so our modular classroom buildings and our portable classroom buildings can include "green" technology, sustainable construction methods, and energy efficient design practices.
To learn more about modular classroom and portable classroom solutions contact our sales team
(602) 952-9741 x 1 (Sales)   /  information@mod-sol.com   /  #phoenixmodularsolutions.com