Many clinics and medical facilities are overwhelmed looking for spaces to take care of their traditional  cases, while also dealing with the logistics and overwhelming quantity of potentially exposed covid-19 patients.
We have a modular solution for medical clinics.   If you need space, and are looking for a way to segregate non-exposed patient populations a temporary clinic makes perfect sense. this saves room in ICU and critical care for other acute cases,  or if there are extenuating circumstances such as incarceration patients requiring separation from the general public.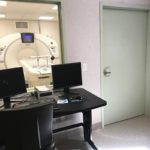 The U S Army corp of engineers has identified temporary medical facilities as "alternate care facilities" (ACF).  An ACF for the military might include triage space to separate respiratory trauma and not-respiratory trauma patients.
Our architectural team would ask you to make sure you have covered the following considerations in the design criteria.   Not all modular buildings can be used for an ACF facility.
Infrastructure:  Do you have sufficient sewer, power, water, and electrical on the proposed temporary site to carry the requirements for your new ACF facility
Ventilation:  Do we comply with ventilation requirements established by the medical design community and professional design teams
HEPA filtering: This should be constructed into the facility ; an HVAC mechanical professional will be able to identify your specific requirements based on your space usage goals.
plumbing:  Patients who are ambulatory will be able to use traditional ADA restrooms. For those unable to leave a HEPA-filtered environment, mobile commodes must be made available. For mobile hospitals deployed outside in a greenfield situation, a commode system, as well as portable hand-washing stations, will require a system such as a removable black water tank for waste removal
electrical :  The electrical systems are designed around the number of beds, and the type of medical equipment that will be utilized.   Design professionals will ensure you have sufficient power to accommodate all of the medical equipment in each patient care area.
medical gas : The med-gas lines will be drawn to a central location or more as the size of the ACF facility requires. This will allow for essential delivery to every patient location.
For more information on modular medical clinics contact our team – We even have some modular clinical inventory "IN-STOCK" ready for emergency delivery & installation.
Modular Solutions, Ltd
(800) 441-8577 x 8202