Modular Solutions, Ltd has been a cooperative purchasing since 2000.  We understand that the time it takes to design a modular building, pay a third party company to oversee bid documents and CM a proposal, put the project out to formal bid, put the project out to re-bid or address formal protests are all a very long and drawn out process.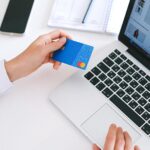 Cooperative contracting helps your agency expedite the delivery and installation process of your new modular building by already having the contract procurement compliance requirements met.   The cooperative agency has done the due diligence to save your agency time and money when compared to a traditional request for proposal process.
We get many questions about cooperative purchasing-this post will cover a few of the FAQ's we hear from new clients:
Modular Solutions, Ltd has been successfully providing governmental work through cooperative contracts since 2000.  By having an experienced team, strong financial and bonding capacity, competitive pricing structure, accelerated schedule options, and an outstanding record for past performance our team looks forward to another exciting year in 2023!