Design-build construction should always have an architect involved in the process.   The modular industry has many companies that provide services, but if you want a project to flow more efficiently make sure they have a licensed architect on staff.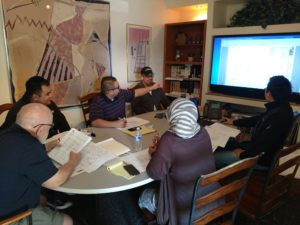 What is design-build
Design-build is the process of choosing a team that can provide preconstruction design, general contracting site work, and also the modular manufacturing.   There are companies that "team" with 3rd party outside firms, but this can create a conflict of interest or often times results in miscommunication.  Some modular companies may try to convince you that a structural engineer is sufficient, but unfortunately when you choose design-build modular construction you will need an all encompassing team that can facilitate elevations, design, structural, permits, property setbacks, retention, EPA, and other site issues that can arise.
Design-build allows our clients to collaborate on every aspect of the design and construction process so that you are not paying twice for architectural re-design or value engineering.   By knowing your budget, schedule,  and design alternatives as you progress forward with your design-build project every team member is able to make well educated and informed decisions for a better outcome.
What are some of the benefits of design-build?
Schedule control
Cost management
Informed decision making
Value engineering options
Streamlined approval process
Expedited permits
More efficient team communications
Experience and quality control from inception through warranty
Modular Solutions, Ltd has built a really great team including N.C.A.R.B. architects, site and project managers, factory production lead crew and quality control, as well as an amazing operations manager.   Let our team  help you walk through the entire process from inception through warranty.
Call for an appointment: 800-441-8577 x 1 (sales)   or email us at information@Mod-sol.com