We help home owners that need custom homes and residences.   Our IRC factory built homes are an option that many home owners are excited about being able to find.  Instead of a "box" or a "model" our clients are able to find 100% custom homes to fit the lot size, fit their life style, fit their architectural preferences, and fit their budget.
With custom IRC factory built homes you are able to occupy your new facility much quicker than traditional homes.
There is a great new program offered by zillow offering 1% down payment on    approved    cre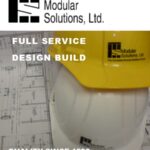 dit and terms. Find out more with this article LINK. 
To discuss your custom IRC factory built home or accessory dwelling unit contact our preconstruction team at 800-441-8577 x 1 or email us at information@mod-sol.com